Dena Sayrafi '23 Overlaps Engineering with Human Rights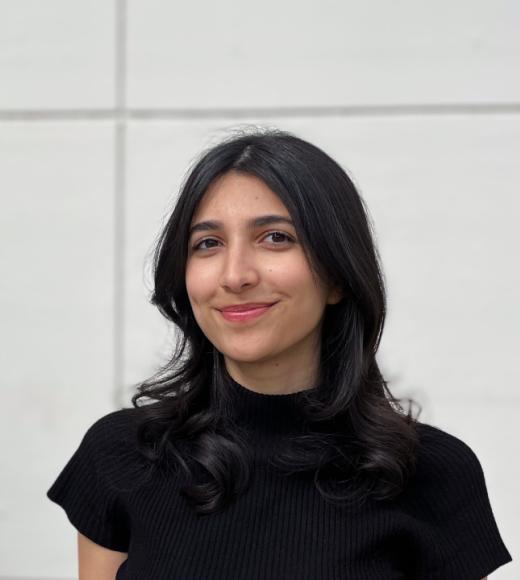 Fourth-year biomedical engineering undergraduate student Dena Sayrafi '23 uses her platform in the Iranian Student Organization to advocate for human rights using the work ethic she has obtained throughout her years as an engineering student.
As busy as she is with her classes and internships, including working as a Clinical Research Assistant for UC Davis Health, Sayrafi finds time to immerse herself in her Persian culture. She began to do so during her freshman year when she joined the Iranian Student Organization, or ISO. Now, in her fourth and final year at UC Davis, she is the president of ISO with a particular emphasis to fight for Iran's freedom which was recently endangered with the revolution that broke out following the death of Jina "Mahsa" Amini.
"The majority of our diaspora feels helpless since they cannot directly fight for Iran's freedom," Sayrafi explained. "Yet, we have the privilege to use our voices and social media to spread awareness and attention towards the mistreatment of Iranian people, especially students like us. Students in Iran have been of symbol of resistance against tyranny and oppression since 1953, and many of them are now being held as prisoners for simply protesting for their rights. As students outside of Iran, we have the opportunity to mobilize and use our voices to reach a bigger audience. Being the president of ISO at UC Davis, we have been able to organize vigils and protests to march together to support Iran's fight for basic human rights and echo the voice of Iranian students."
Though the overlap between being an engineer and an active advocate for Iran's freedom might not seem obvious, Sayrafi uses the skills in problem-solving and design she has learned in her past four years as an engineer to create solutions to address societal challenges and improve people's quality of life.
"An engineer's commitment to ethical and socially responsible practices can translate into a strong advocacy for human rights," she said. "As a result of this mindset and my personal growth, the engineering department has fueled my strong advocacy for human rights and marginalized communities, especially in supporting Iran's fight for freedom."
Primary Category