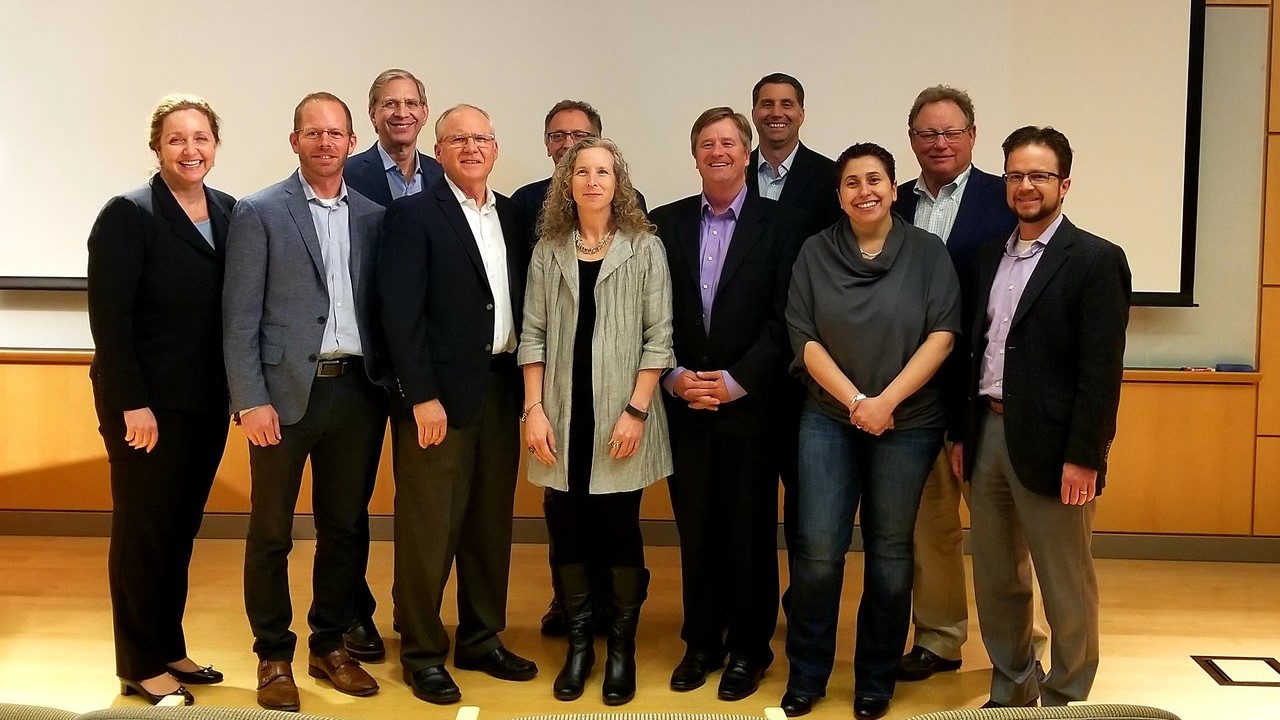 Meet BME's Board of Advisors
The Board of Advisors is a select group of people who share in the mission of the Department of Biomedical Engineering. Members of the board are educators and industrial leaders representing the diverse field of biomedical engineering. They are dedicated to helping UC Davis develop and maintain a world-class research and educational program in biomedical engineering.
Purpose
The Board of Advisors serves as the department's primary external advisory body. As such, it provides counsel for the department's research and educational programs, giving a broad perspective that encompasses not only academic excellence, but also focuses on business, industry and societal impact. Members provide leadership to the department, develop assets to enhance the department's abilities to meet its goals and help promote the department to the engineering community and the profession at large, as well as to the general public.
Current Members
Name

Position

Don Chigazola
Retired Director of Operations, Medtronic Cardiovascular
Russ DeLonzor
Vice President of Operations, Ekso Bionics
President and COO, Halt Medical, Inc.
Tejal Desai
Chair of the Departments of Theraputic Sciences and Physiology at UC San Francisco
Professor of Bioengineering, UC San Francisco
Sanjay Kumar
Chancellor's Professor and Chair, Bioengineering, UC Berkeley
James Kovach
Vice President of Business Development, CrowdOptic
Laura Liptai
Principal Scientist and Director, BioMedical Forensics
John Maroney
Founder and Principal Consultant, Medical Technology Consulting Services (MTCS)
John Paderi
Co-Founder and Senior Director of Research, Symic Bio
Stanton J. Rowe
Chief Scientific Officer and Corporate Vice President of Advanced Technology, Edwards Lifesciences
Ben Wolf
Senior Director of Program Management, Medtronic Aortic Business.
Nicholas van Bruggen
Senior Scientist, Calico Labs
Scott Yerby
Vice President and Chief Technology Officer, SI-Bone
Membership Qualifications
Stature in the field of biomedical engineering or related disciplines with demonstrated leadership, visibility and respect within the members' sphere of influence.

Acceptance of and dedication to the goals and objectives of the Department of Biomedical Engineering.

Awareness of, access to and willingness to approach individuals and organizations with the ability and means to help the department achieve its goals and objectives.

Willingness to offer personal support to the goals and objectives in terms of resources, expertise and time.
Responsibilities
Members of the Board of Advisors agree to:
Attend meetings and participate in teleconferences to the fullest extent possible.

Provide expert advice, counsel and assistance to the department in setting and then accomplishing its strategic goals.

Support the department's long-term goals and objectives.

Invest in the department's future, develop personal relationships with its faculty members and contribute to the vibrant academic life of the university.

Acquire and maintain knowledge about the department and its programs and goals.

Represent the department within industry and to the public.
Other Details
Term
Members of the Board of Advisors serve at the pleasure of the chair of the department of Biomedical Engineering and are appointed or reappointed annually. Most inaugural Board members will serve for three years to provide initial stability.
Composition
The board will consist of between 8 and 12 members, with representation from industry and academia. The board shall choose a chair from among its membership who shall be responsible for running the meetings and coordinating meeting content with the chair of the department.
Meetings
One one-day meeting is held each year at UC Davis in the spring, with additional teleconferences as necessary.
Compensation
UC Davis shall cover all appropriate travel expenses for board members, subject to University of California regulations for travel and entertainment reimbursement.