Complement Your Coursework
The work you do beyond the classroom can enrich your life at UC Davis and make you stand out in graduate school, professional school and job applications. The Department of Biomedical Engineering offers a number of opportunities for you to enhance your undergraduate experience. We have listed a few of our most valuable opportunities here: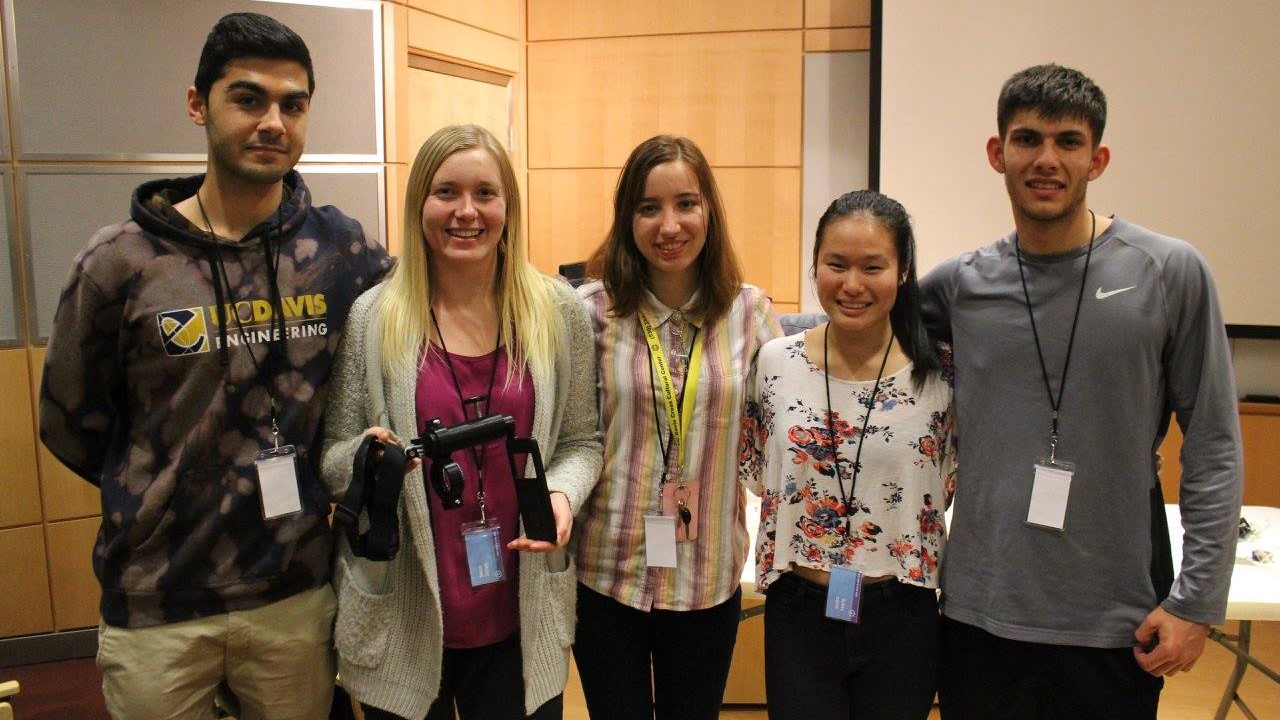 UC Davis' award-winning student chapter of the Biomedical Engineering Society, an international professional society that build, supports and promotes the biomedical engineering community. BMES is a great way to meet your fellow biomedical engineering majors and network with faculty, graduate students and professionals in the field.
Working an internship is a great way to gain real-world experience, complement your education and explore the diverse field of biomedical engineering. Are you interested in finding an internship? Read our internships page to learn about the steps you should take.
As a research university, UC Davis offers biomedical engineering students the opportunity to get hands-on experience in a laboratory in the field. Check out our research page to learn more about how to get involved.
This seven-week program takes you through the steps of the innovation process. Experience the search for clinical needs firsthand through immersion in various clinical departments throughout the university and participate in the Graduate School of Management Child Institute's Biomedical and Engineering Entrepreneurship Academy.
UC Davis Study Abroad offers a variety of opportunities for engineers to complete their core science and engineering coursework while immersing themselves in a different culture.