BME Department Hosts Student Open House Wednesday November 3rd
Quick Summary
Event designed to welcome and orient new students to the department's academic and professional offerings
UC Davis' department of biomedical engineering (BME) is hosting an open house event on Wednesday November 3rd geared towards prospective students.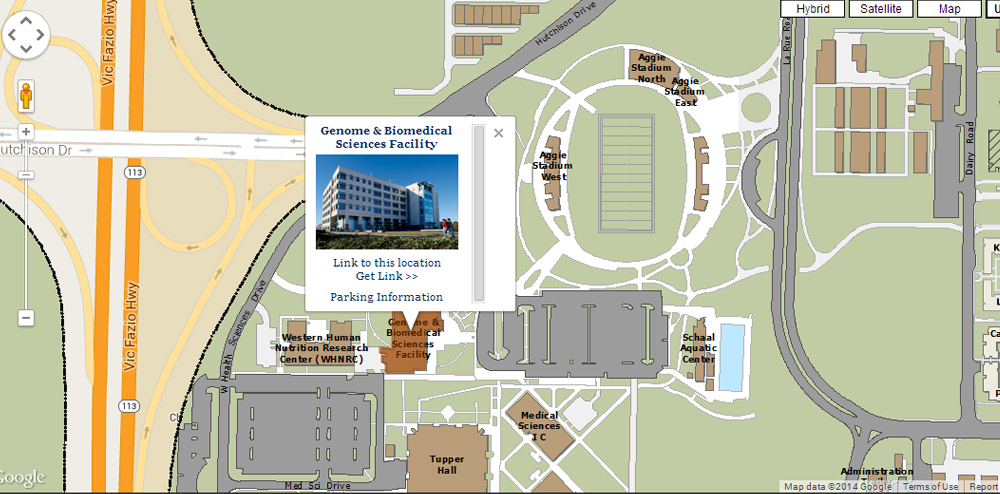 According to planning committee chair Lucila Sanchez Ortega, "We are hoping to showcase the diversity within Biomedical Engineering through facility tours for undergraduate students still exploring their options. We also aim to connect students with clubs and organizations through a small club fair. Socially, we also want it to be a community building event to connect the student body to the BME department's personnel and resources."
The department hopes to host this event yearly, ideally earlier in the academic year. The idea for the open house came from BME's health, equity, and wellness committee that chair Steven C. George put into place last year. It's one of several projects that align with that vision, including a new website and a speaker series on justice, equity, diversity, and inclusion (JEDI). 
Ortega hopes that the open house will create a welcoming feeling for incoming students. "Unlike the other engineering departments, our offices are somewhat off-campus and it can be intimidating for a new student, or even for new faculty, to find and navigate the space. Also, the BME department offers many resources that many students don't learn about or don't make use of until their junior and senior years, so we hope to let them know about them earlier and make their transition smoother in general." 
Graduate advisor Christal Wintersmith points out that BME at UC Davis offers many opportunities for students to get involved with collaborative translational medicine, with faculty joint appointments and other close affiliations within the UC Davis School of Medicine and Health Center and the UC Davis School of Veterinary Medicine. 
"We use these opportunities to make positive clinical improvements for patient health outcomes in addition to laboratory advancements that will yield future health breakthroughs."
Information on this, among the other student opportunities the department offers, will be available at BME's departmental open house.