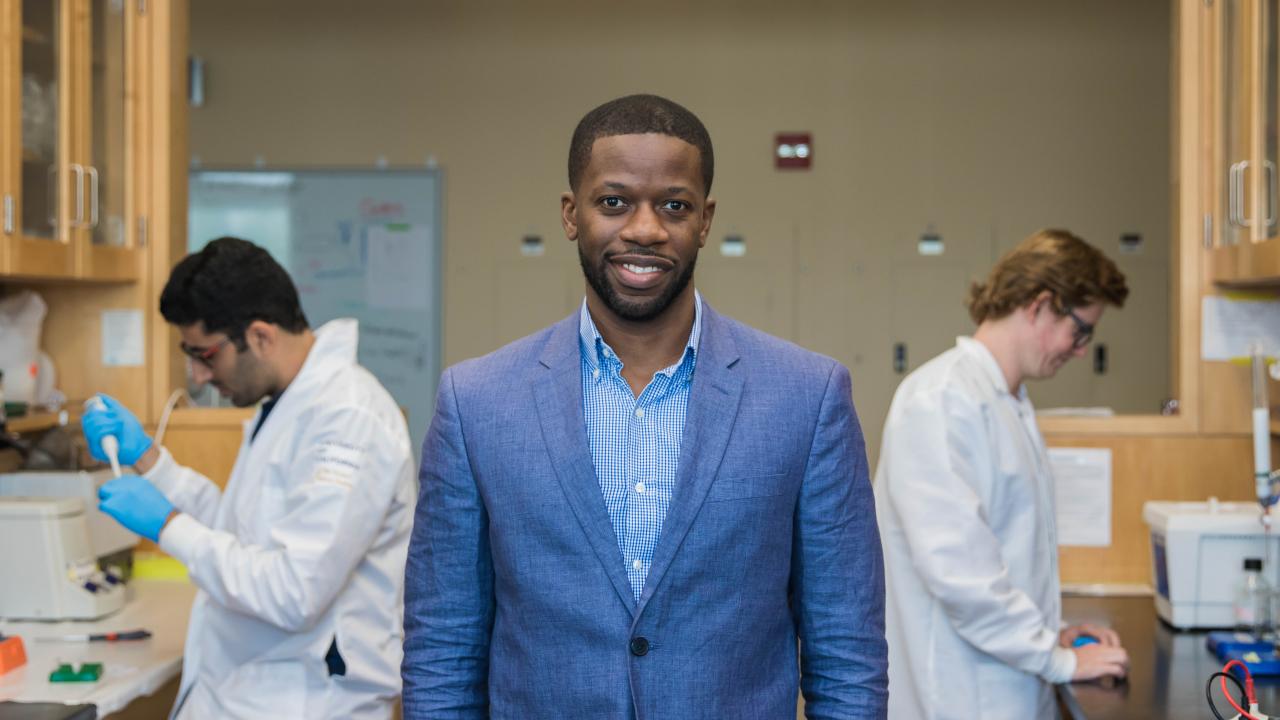 Dr. Jamal Lewis has been selected to join 81 of the brightest young engineers from across the nation at the National Academy of Engineering's (NAE) 25th annual U.S. Frontiers of Engineering (USFOE) symposium.
The event brings together early-career engineers who are performing exceptional engineering research and technical work in a variety of disciplines. The participants – from industry, academia, and government – are invited to deliberate, learn, and cross-pollinate cutting-edge developments across engineering. "When you foster a creative space for engineers to collaborate and work together, experience shows that the possibilities are endless," said NAE President C. D. Mote, Jr.
The 2019 USFOE will cover cutting-edge developments in four areas: Advanced Manufacturing in the Age of Digital Transformation; Engineering the Genome; Self-Driving Cars: Technology and Ethics; and Blockchain Technology.
"It is an incredible honor to be considered amongst this select group of talented individuals," said Lewis. "I'm excited to learn and return with fresh ideas that will benefit the Davis community and beyond."
Lewis' selection to participate in the 2019 USFOE comes as no surprise to those familiar with his research and recent accomplishments. He most recently received his first Research Project Grant (R01) from the National Institutes of Health (NIH). The R01 is the original and oldest grant mechanism used by NIH. It provides support for health-related research and development based on the mission of the NIH.
Lewis explained that current treatments for autoimmune diseases are "woefully inadequate," often miss the mark on desired physiological responses, and tend to leave patients susceptible to infectious diseases. The Lewis Lab focuses on correcting the root cause of autoimmune diseases – a faulty immune system. They are using biomaterials with multiple functionalities to target, condition, and modify immune cells and factors that are key in the development of autoimmune diseases such as Rheumatoid Arthritis (RA).
"The studies funded by this grant will allow us to demonstrate that our biomaterial system has potential to be significantly better than current clinical options for RA therapy," said Lewis. "This award gives me, as well as my lab, a huge confidence boost and signals that our work is considered to be important and possibly impactful for human health. At this early stage of the lab, this is really encouraging and fires us up to execute on the science."
Category
Tags