Simon Cherry Receives Lifetime Achievement Honor at 2023 Innovation Awards Ceremony
The University of California, Davis, this week presented its 2023 Innovation Awards, with Distinguished Professor of Biomedical Engineering Simon Cherry receiving the Lifetime Achievement in Innovation award.  
The 2023 Innovation Awards recognize faculty, community partners and industry leaders who are developing innovative solutions to improve the lives of others and address important needs in our global society. The awards program is managed by the Office of Research. 
"Innovative solutions arising from research at UC Davis lead to tomorrow's promising technologies and companies," said Denise Ehlen, executive associate vice chancellor for research and interim associate vice chancellor for Innovation and Technology Commercialization. "The recipients of the UC Davis Innovation Awards are certainly leaving a positive mark on our world and represent UC Davis' commitment to reaching beyond the expected." 
The Lifetime Achievement Award in Innovation recognizes researchers whose career accomplishments include innovations leading to a long-term positive impact on the lives of others and who are an inspiring influence for other innovators.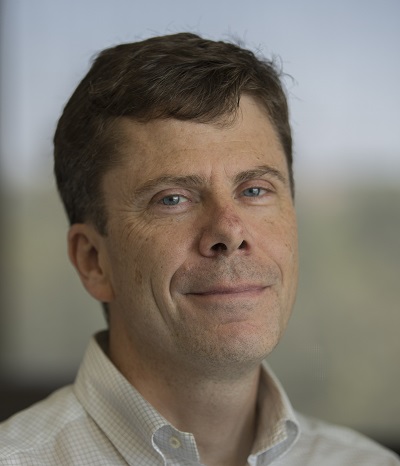 Cherry, Distinguished Professor in the Departments of Biomedical Engineering and Radiology, serves as the co-director of the EXPLORER Molecular Imaging Center and directs an active research laboratory in imaging technologies at UC Davis. In a career spanning three decades, Cherry has gained renown for being a prolific contributor to the field of biomedical imaging. His research has led to significant innovations with widespread applications for improving patient diagnosis and disease research. 
He has revolutionized his field with regular career-defining inventions starting from the early 1990s with multimodality biomedical image registration. One of his most significant innovations include the EXPLORER, the world's first total-body positron emission tomography (PET) scanner. 
In collaboration with Ramsey Badawi, chief of nuclear medicine at UC Davis Health, and several colleagues, Cherry developed the EXPLORER, an imaging machine that scans a patient's entire body at one time in as little as 20 to 30 seconds, which is 40 times faster than current PET scanners, or reduce radiation dose by up to 40 times. The scan results in breathtaking image quality and is an important step toward improving diagnostics, tracking disease progression and researching new drug therapies. The scanner can be particularly helpful to researchers studying cancer that has spread beyond a single tumor site, inflammation, infection, immunological or metabolic disorders and many other diseases. 
Currently, the technology is being used at the UC Davis health clinic in Sacramento. The team was awarded the 2020 Innovator of the Year award for their work on the project. 
Cherry is also well known for developing and commercializing imaging technology for pre-clinical use in small animals, which universities and pharmaceutical companies use throughout the world for drug testing and treatments. Throughout his scientific career, Cherry has been pursuing novel ways to develop faster and more sensitive detection technologies that may benefit patients all over the world. 
He is a member of the National Academy of Engineering and the National Academy of Inventors. 
Cherry has been consistently pushing the boundaries in his field, and plans to continue doing so, even as he heads towards partial retirement at the end of this year. 
Primary Category
Secondary Categories