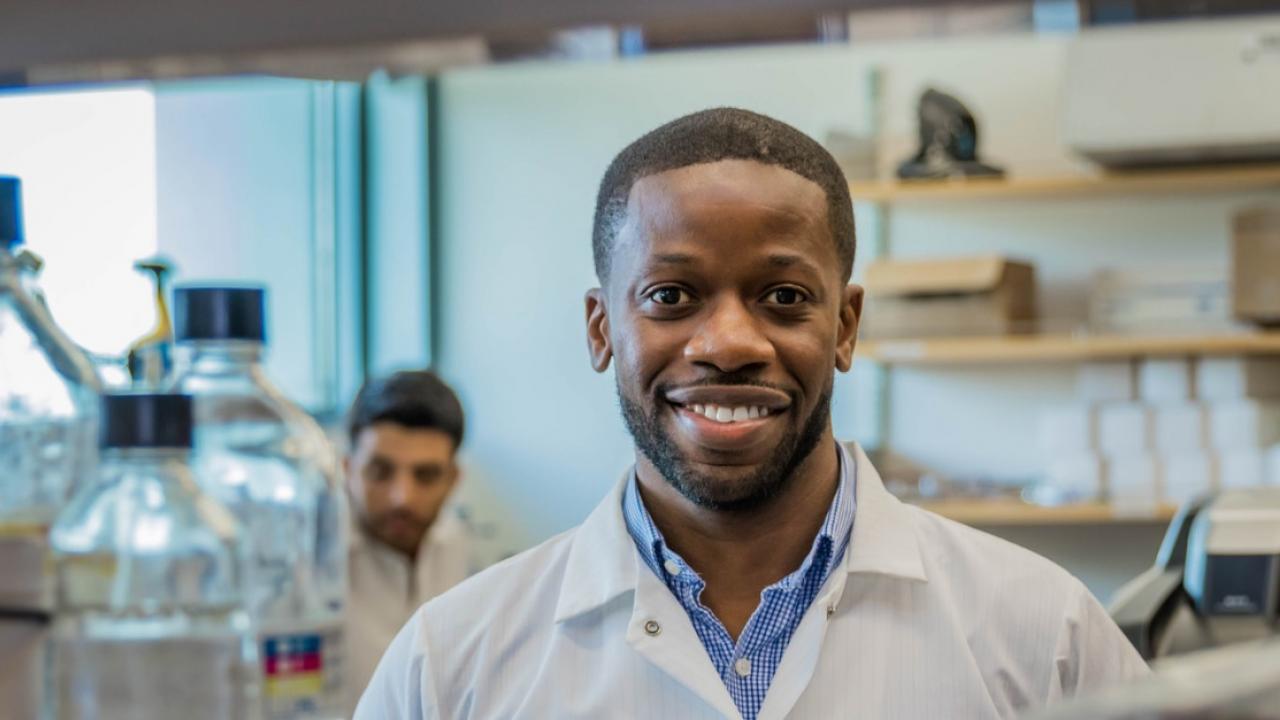 The UC Davis Biomedical Engineering Department congratulates Dr. Jamal Lewis on being named the 2019 Regenerative Medicine Workshop Young Investigator Faculty Award recipient.
The Regenerative Medicine Workshop chose Lewis' research — "Engineering Biomaterial-Based Approaches to Curb Autoimmunity" — to be featured in a workshop keynote presentation at the March 20 – 23 event in Charleston, S.C.    
The Lewis Lab focuses on the development of biomaterial systems that can manipulate the immune system. His lab plans to design the next generation of immunotherapeutics for applications in immune-related diseases. This multidisciplinary work incorporates aspects of biomaterials engineering, drug delivery and immunology.
Congratulations, Jamal!
Category
Tags