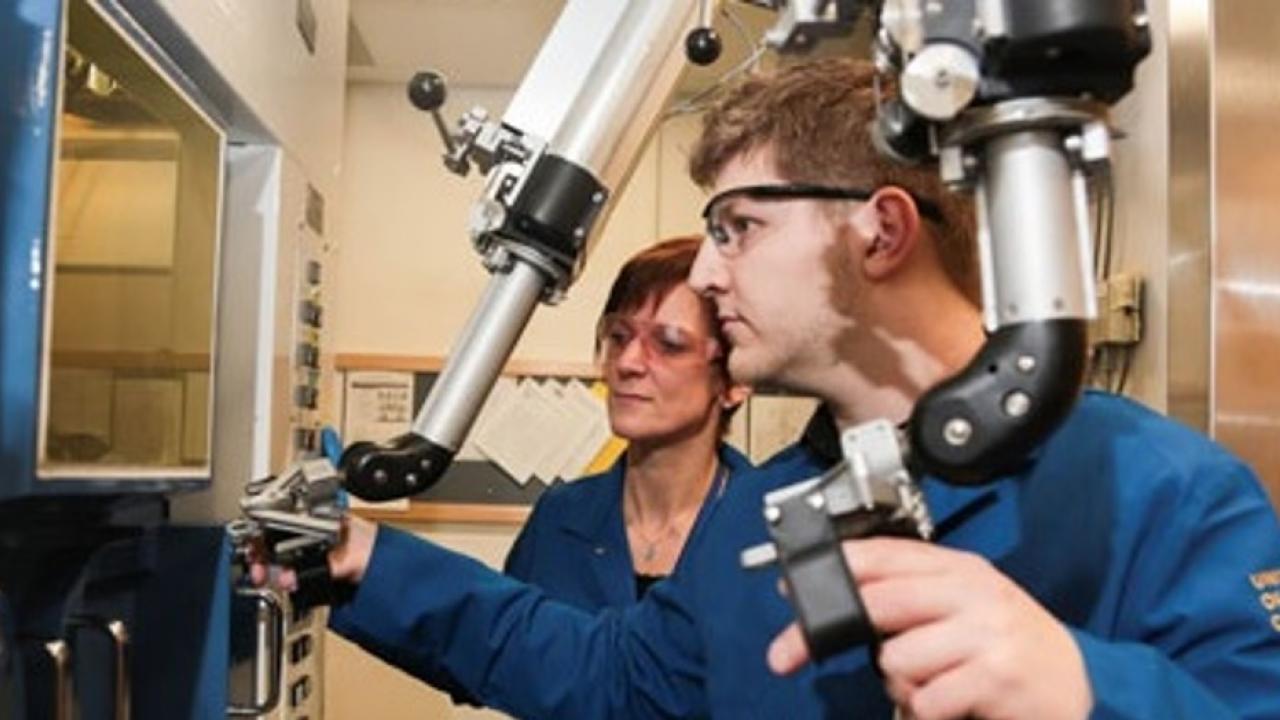 The UC Davis Biomedical Engineering Department congratulates Dr. Julie Sutcliffe on being named a 2018 UC Davis Health Deans' Award for Excellence recipient.
Recognized specifically for her "outstanding contributions as a transformative leader in the area of Research," Sutcliffe will join other Deans' Award honorees at a formal celebration April 29.   
Sutcliffe is a faculty member of both the UC Davis Biomedical Engineering Department and the UC Davis School of Medicine, as well as co-director of the UC Davis Biomedical Engineering Department's Center for Molecular and Genomic Imaging. Her research focuses on targeted molecular imaging agents for preclinical and clinical applications with a focus in oncology.
The Deans' Award for Excellence recognizes outstanding faculty contributions in the core mission areas of Research, Education, Clinical Care and Community Engagement. The purpose of the award is to reward the outstanding performance of a faculty member (Academic Federation or Academic Senate) and to acknowledge their contribution as a transformative leader. The nominee's dedication to one of the mission areas is a focused and compelling example that exemplifies and aligns the UC Davis Health community with its mission of discovering and sharing knowledge to advance health. The nominee's efforts must clearly contribute to UC Davis Health being a destination of choice to all those served.
Congratulations, Julie!
Category
Tags