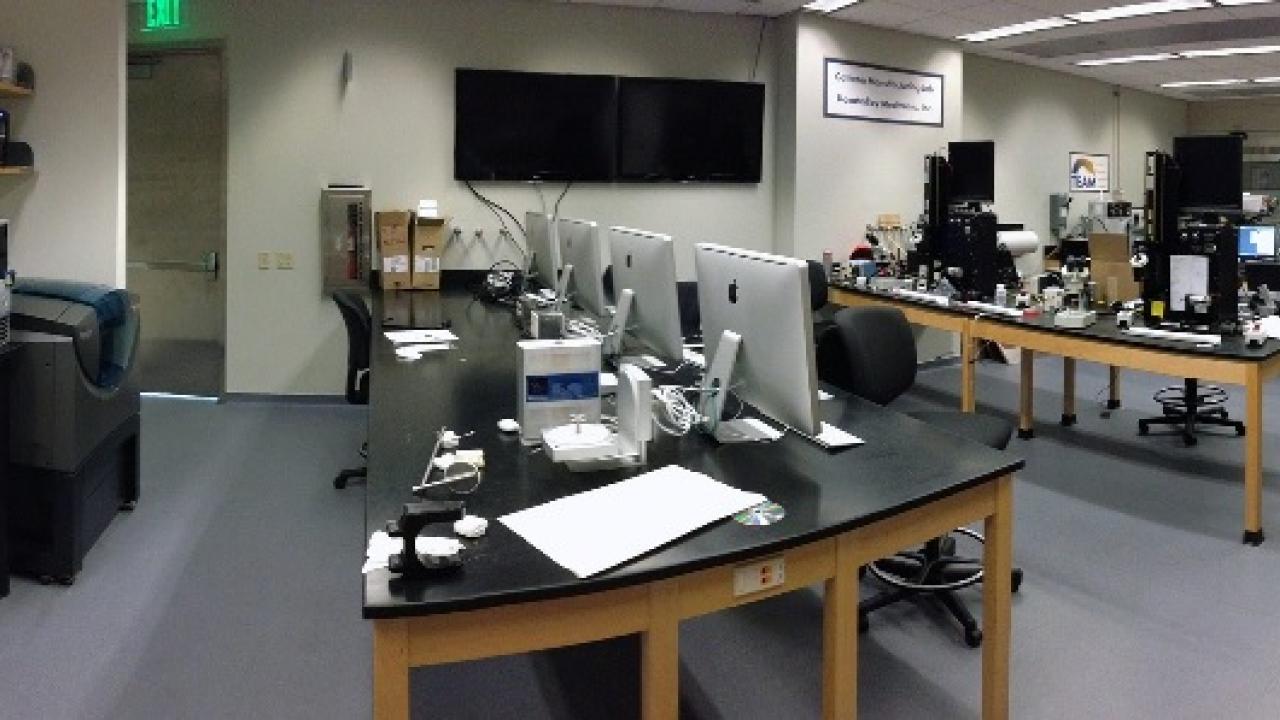 Around 200 people attended the TEAM Design, Prototyping, and Fabrication Facilities Open House and Launch Party on Jan. 15.
After introductory remarks by TEAM Director and Biomedical Engineering Department Chair Kyriacos Athanasiou, several TEAM clients gave short presentations about their collaborations with TEAM.
Guests were then treated to a tour of the Design and Prototyping Space and the Metalworking Fabrication Shop. They got to see the 3D printers and design stations in action, and handle objects fabricated in the printers. Delicious hors d'oeuvres and wine got people mingling and imaginations tingling with the possibilities afforded by our full-service design, prototyping and fabrication facilities.
Category
Tags