2019 Make-a-Thon Works to Make a Difference for People with Vision Impairments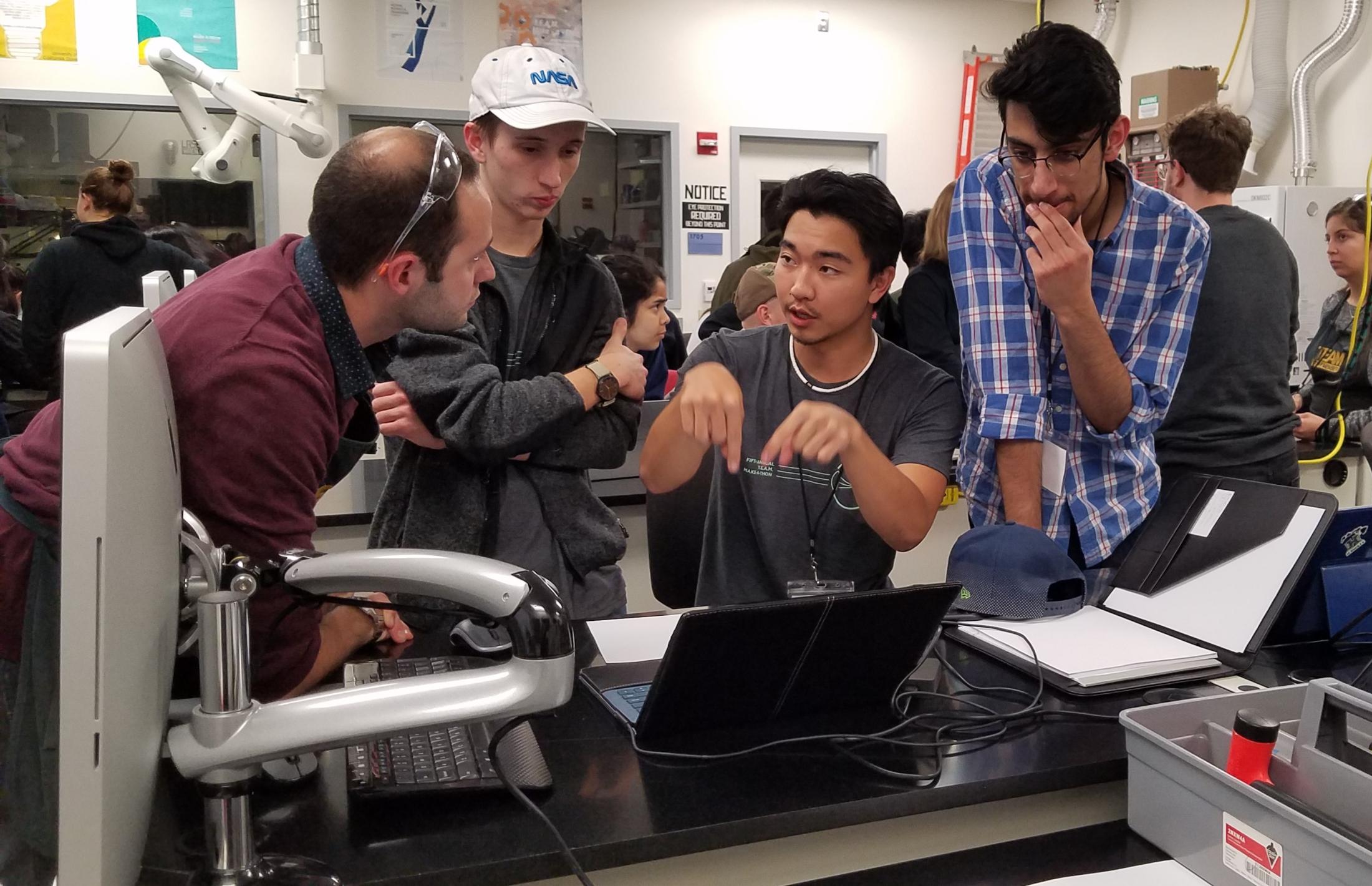 Dozens of students from UC Davis and as well as from San Jose State University, University of the Pacific and the University of Southern California took part in the UC Davis Make-a-Thon this weekend.
Organized and hosted by members of the UC Davis Chapter of the Biomedical Engineering Society and held at the UC Davis Biomedical Engineering Department's TEAM Electrical/Mechanical Lab, the annual event featured student teams working 'round the clock over a weekend to create computer models and working prototypes of eyedroppers that people with vision impairments could easily, safely and accurately use.
Teams' prototype eyedroppers were tested on life-size 3D-printed models of human faces created at the TEAM Lab. They then were reviewed, evaluated and judged according to a detailed rubric with an emphasis on feasibility. Team members use the lab's unique rapid prototyping techniques and equipment to turn their designs into functional devices with how-to instruction and safety supervision from TEAM Lab maker-experts.
The event takes place in two phases: All teams take part in Phase 1, where the students learn and use CAD (Computer-Aided Drafting) software to create visuals of their models to present to judges. Following that presentation, five teams are chosen for Phase 2 to actually make their prototypes using TEAM Lab equipment, which then are presented for final viewing and judging. The teams that don't make it to Phase 2 still continue to work with mentors on their ideas and receive valuable feedback.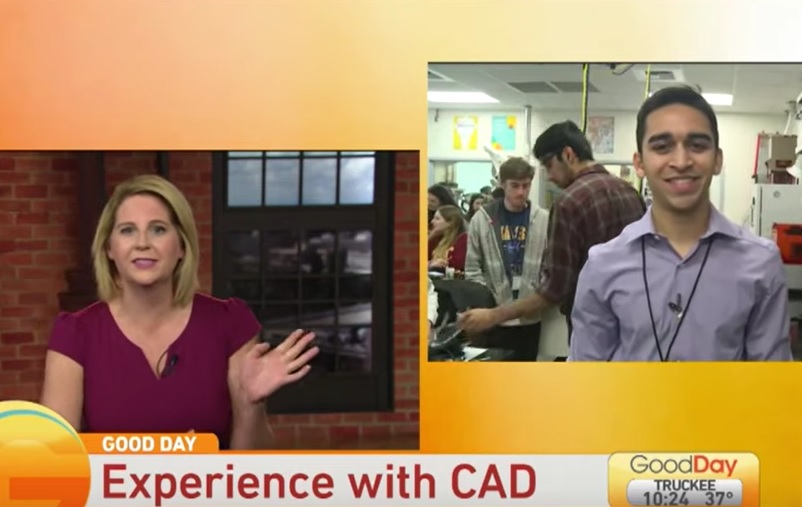 The overall goal of the Make-a-Thon is to provide engineering students with hands-on experience to help address a real-life medical or clinical issue. Gleaned from inquiries sent to UC Davis Schools of Medicine and Veterinary Medicine in the fall, the event's problem-solving theme is kept a closely guarded secret until the day of the event to ensure all teams have a fair chance in the competition. This year's maker prompt was suggested and independently submitted by two UC Davis doctors. Past competition themes have included a skin biopsy tool for procuring tissue samples from bats' wings; low-cost, modular and adjustable eyeglass frames for economically disadvantaged communities; a device to utilize smartphones as ophthalmoscopes to record and capture images of patients' retinas; and a device to punch holes in agar gel to increase efficiency.
Many thanks to all those who participated in this year's event: students, judges, staff, mentors and BMES officers and volunteers! And be sure to check out our photo gallery for Make-a-Thon pictures.
Primary Category
Tags