Graduating Senior Joseph Morrison '22 Cultivates Curiosity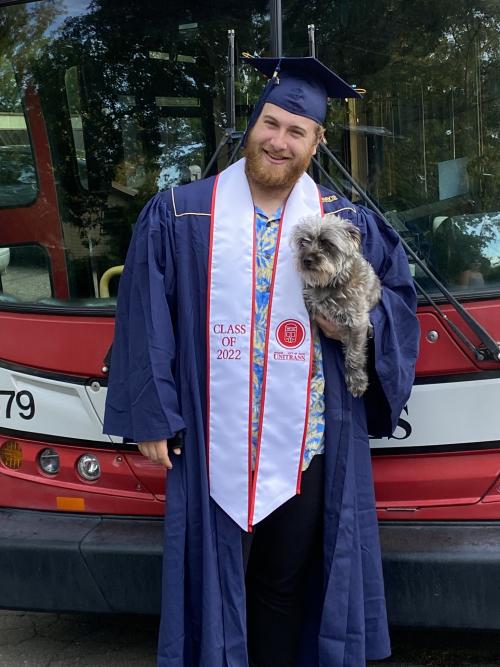 For Joseph Morrison, a graduating senior in the Department of Biomedical Engineering, or BME, this Saturday's commencement ceremony is just the beginning of his educational journey. After graduation, he plans on earning his MD and Ph.D., which will take him eight to nine years.
At the College of Engineering, Morrison was inspired to pursue his current goals by Associate Professor of Teaching Jennifer H. Choi, who taught his very first and his last BME courses.
"She brings such amazing enthusiasm to every class and is essential in molding every UC Davis BME student into the amazing engineers and peers they are," he said.
Though his undergraduate years are ending, Morrison looks back at them with pride for his academic and extracurricular involvements.
"One of my favorite memories in the College of Engineering was presenting with my team at the Engineering Design Showcase," he said. "It was the culmination of all the skills I had developed through the engineering curriculum, research and extracurricular at UC Davis, and I could not have been prouder of my team."
The satisfaction he felt after presenting his team's award-winning project at Engineering Design Showcase came as a result of his engineering coursework as well as "exploring things that might be fun at UC Davis," like working for Unitrans and participating in the Aggie Barbell Club and Men's Club Lacrosse at UC Davis. 
After he walks across the stage at commencement, Morrison plans on following his curiosity and cultivating more great experiences in his future pursuits.
Primary Category