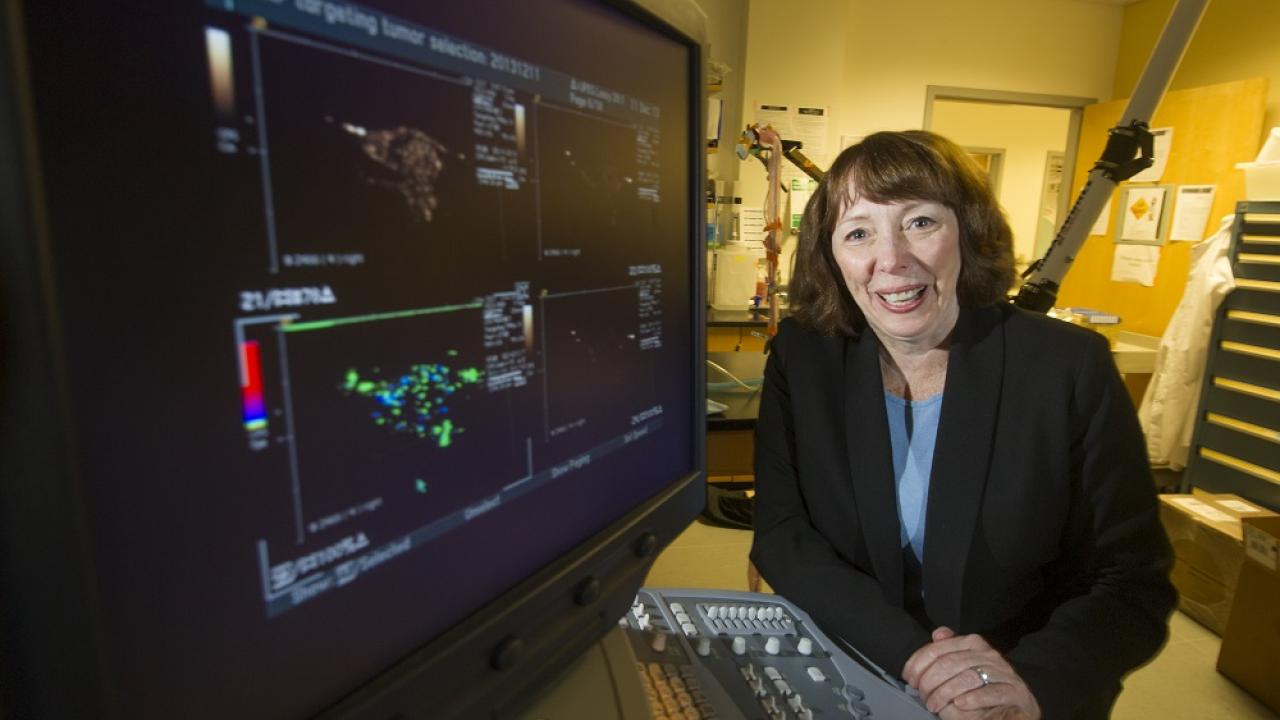 Katherine Ferrara has received a 5-year NIH R01 for her project, "Image-guided ultrasound therapy and drug delivery in pancreatic cancer." 
Pancreatic ductal adenocarcinoma (PDAC) is an aggressive and invasive cancer, with a median survival of 6 months and a 5-year survival rate of 6%. Although recent advances have been made in the understanding of PDAC development, effective therapies are lacking.
At the time of diagnosis, less than 15% of patients qualify for surgery due to the presence of locally advanced disease and micrometastases.  Here, we consider an alternative paradigm in which ultrasound therapy (ablation or hyperthermia) of the primary tumor is combined with systemic drug delivery particles and immunotherapy that can effectively treat remaining primary tumor and metastases. Her lab also  received a grant from the Focused Ultrasound Foundation.
Category
Tags