A Message from the Chair
Dear UC Davis BME students, faculty and staff,
As we wrap up 2020, I want to take a moment to acknowledge the entire BME community for rising to meet the challenges of this highly unusual year. Our students adjusted to learning in a virtual environment, our faculty and lecturers adjusted to teaching in a virtual environment and our staff remained ready and willing to support the research needs of our department.
Thanks to the efforts of our BME community, we were able to continue making strides in our research. We supported multiple campus and community efforts by developing various tools essential to mitigating the impact of COVID-19. From masks and portable ventilators to help our partners at UC Davis Health on the front lines, to portable hand sanitizing stations throughout our building, we are grateful to all of you who have contributed toward finding solutions to end this pandemic.
I also want to publicly thank our staff for remaining flexible throughout this challenging time by coming into the office to ensure everything was available to continue our research mission. Many of our staff will be taking some well-deserved time off during the next two weeks and my hope is our faculty and students will also be able to use this time to focus on your families and personal well-being.
This year has also shed light on issues we face in our broader society. After coming to terms with the history of systemic racism, our UC Davis BME community came together to form the Health, Equity and Wellness committee. This committee is actively working to create an even more welcoming, inclusive and healthy community within BME. In fact, they've already started compiling a list of resources available to our community that you can access here. I look forward to sharing more activities and events with you in 2021.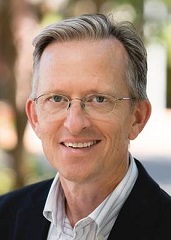 Sincerely,
Steven George
Professor and Chair
Department of Biomedical Engineering
University of California, Davis