Understanding Mechanisms of Cerebral Blood Flow, Strokes and Dementia
BME Professor Audrey Fan's Lab's Undergraduate Research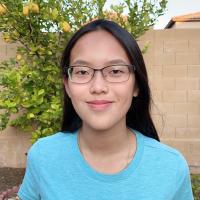 In professor Audrey Fan's laboratory, biomedical engineering undergraduate students Matthew Kim and Denise Zhong research diagnostic imaging for intracranial stenosis (narrowing of the arteries bringing blood to the brain). 
Intracranial Stenosis
Intracranial stenosis affects the brain's blood flow and metabolic function and can lead to strokes or brief stroke-like attacks called transient ischemic attacks (TIA). General causes of intracranial stenosis include typical risk factors for arterial plaque build-up or weakening of arterial walls. These factors include high blood pressure, high cholesterol, obesity, heart disease and diabetes.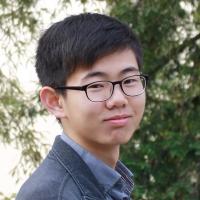 As Kim explains, "Blood flow is tightly correlated to oxygenation and tissue function in the brain. Cerebral Blood Flow (CBF) is often used as a surrogate measurement to quantify and visualize brain function through imaging." Therefore, anything that interferes with blood flow to the brain is likely to pose a severe health risk. 
Studying Patients with Moyamoya
In collaboration with stroke clinicians and neurologists at the UC Davis Comprehensive Stroke Center and at Stanford University, Kim and Zhong are studying a cohort of patients diagnosed with Moyamoya disease to maximize the clinical impact of their imaging methods.
Moyamoya is a rare progressive blood vessel disorder where the cerebral arteries in the skull are narrowed or blocked. Moyamoya specifically presents itself as tiny blood vessel formations at the base of the brain to compensate for reduced blood supply. The condition may cause a ministroke (transient ischemic attack), stroke or bleeding in the brain. It can also affect how well the brain functions and may cause cognitive and developmental delays or disability.
Little is known about the causes or risk factors associated with this incurable disease. Analyzing and tracking cerebral blood flow through improved diagnostic imaging is a step towards understanding the mechanisms underlying Moyamoya disease, other cerebrovascular diseases and dementias.
Relaxation Rate as a Biomarker
Using MRI scans, Kim and Zhong examine relaxation rates (how long it takes protons excited by the scan to return to normal) in Moyamoya patients. Rather than relying on contrast dyes, which can cause side effects in some patients, relaxation rate imaging tracks magnetically active hydrogen atoms in free water inside the brain. More highly oxygenated body fluids tend to have different relaxation rates, so this measure can be useful for indicating oxygen levels throughout the body.
The students' research focuses on the reproducibility of relaxation rate imaging measurements and determines whether relaxation rate can be a quantitative biomarker for indicating the level of brain oxygen saturation in Moyamoya patients. 
"Generally, tissue oxygenation measurements provide strong indications of hemodynamic impairment within the brain. These impairments are prevalent in patients who have pathophysiological disruptions like Alzheimer's, Moyamoya, or severe stenosis," says Kim. 
Current research has already confirmed the reproducibility of relaxation rate measurements in healthy volunteers. Kim and Zhong are now looking to understand how relaxation rate levels relate to functional brain impairment and other observable metrics for cerebral blood flow. 
Through relaxation rate imaging and other improved MRI and PET imaging technologies, the Fan lab aims to diagnose cerebrovascular diseases and dementias earlier and help clinicians select optimal therapies to improve patient quality of life. 
Mentorship and Support at UC Davis BME
Both Kim and Zhong are incredibly grateful for the people and facilities at UC Davis. "The UC Davis BME department has greatly supported us through our undergraduate research. We're provided amazing mentorship through the lab and continue to grow as researchers in medical imaging. I don't believe I could have attained the level of knowledge and experience I have without the support I've gained through Audrey Fan and the BME department." 
Primary Category
Secondary Categories