Job Opportunity: Postdoc Position in PET Scanner/Detector Development
Quick Summary
Successful applicants will lead the development of two high-performance scanners
Postdoc Position in PET Development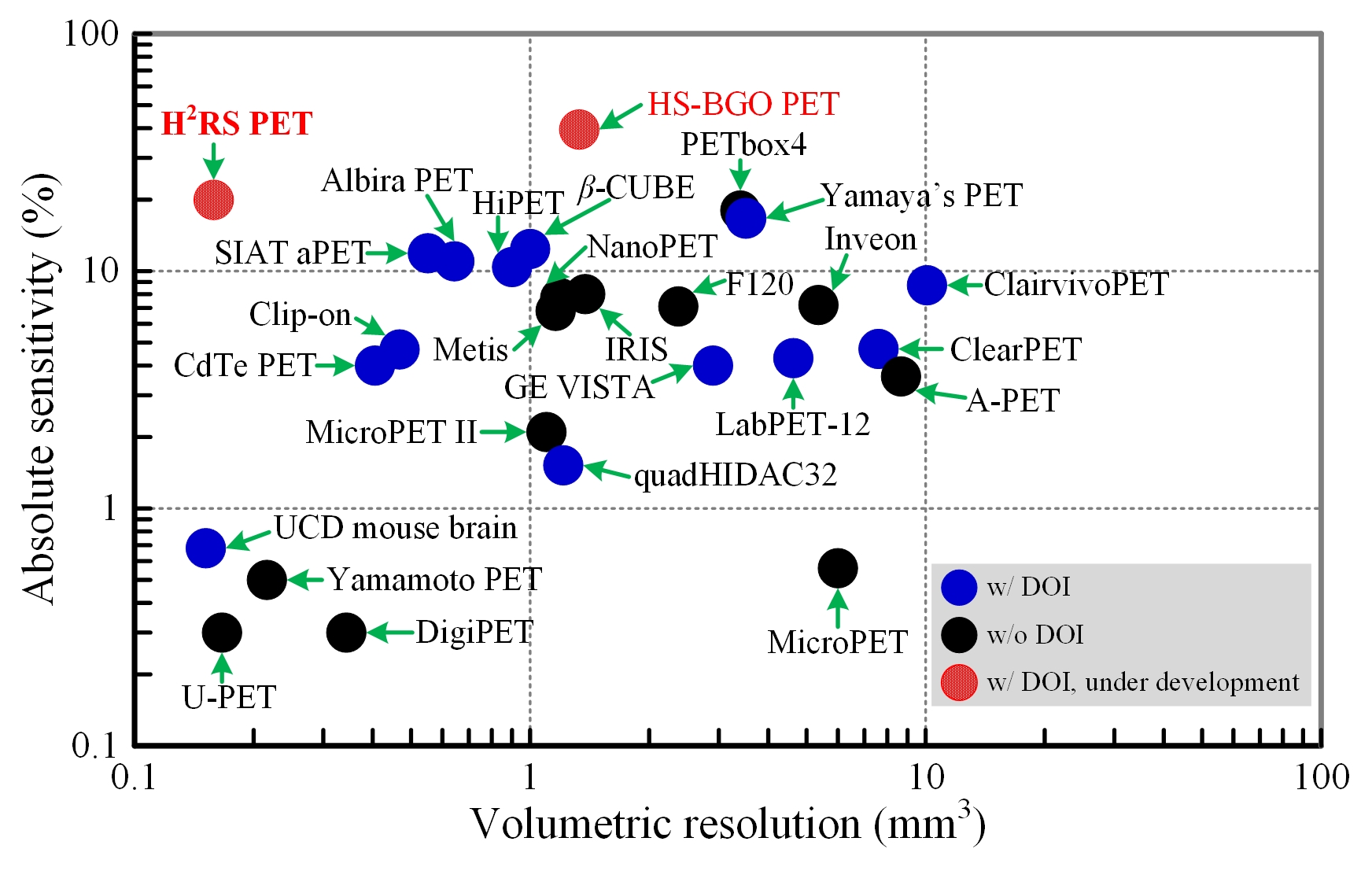 Position: Two postdoc positions are available in the Cherry laboratory in the Department of Biomedical Engineering at the University of California at Davis (http://bme.ucdavis.edu/cherrylab/). We are looking for two highly motivated individuals to work on PET scanner and PET detector development. The postdocs will be jointly mentored by Dr. Junwei Du and Dr. Simon Cherry. Applicants should have a Ph.D. degree in or related to biomedical engineering with experience in radiation detector instrumentation. Expertise in nuclear imaging, nuclear physics, and electronics is preferred. The successful applicants will lead the development of two high-performance scanners: 1) a high-sensitivity total-body small-animal PET scanner (~40% sensitivity and ~ 1 mm resolution) and 2) a high resolution total-body small animal PET scanner (~20% sensitivity and ~ 0.5 mm resolution). The successful applicants will be responsible for the following tasks:
PET detector development.

Data acquisition (DAQ) development.

Build and evaluate the performance of the PET scanners.

Writing manuscripts, conference presentations, and grant applications, etc.
Applicants with the following experiences are required:
Experience with electronics schematic design and PCB layout using tools such as Cadence Allegro.

Experience in Verilog or VHDL.

Experience in C/C++, and/or LabVIEW (or Lab window), and Matlab.
The successful applicant will be encouraged to develop independent research ideas, and prepare proposals for research funds, fellowships, etc. The initial appointment will be for one year. Contingent upon mutual agreement, satisfactory performance, and the availability of funds, the appointment may be renewed.
University of California, Davis: The University of California at Davis (UC Davis) is ranked 6th among U.S. public universities and the Department of Biomedical Engineering is ranked 14th in the nation in research expenditures by the NSF. Through close collaboration between the School of Veterinary Medicine (ranked 1st worldwide), the School of Medicine, and the College of Engineering, UC Davis provides unique opportunities for multidisciplinary and translational research. UC Davis is located in Northern California, within easy reach of Lake Tahoe, San Francisco, Napa Valley, Yosemite and the Northern California coast.
Application: Qualified candidates can apply by sending their CV, the names of three references, and a short statement of research interests to Dr. Junwei Du (jwdu@ucdavis.edu) and Dr. Simon Cherry (srcherry@ucdavis.edu). Applications will be reviewed in a rolling basis until the position is filled.
Tags