"Trailblazer" Audrey Fan Recognized for Project to Understand Oxygen Metabolism in the Brain
BME Assistant Professor Wins NIBIB Award for Collaboration with Stanford University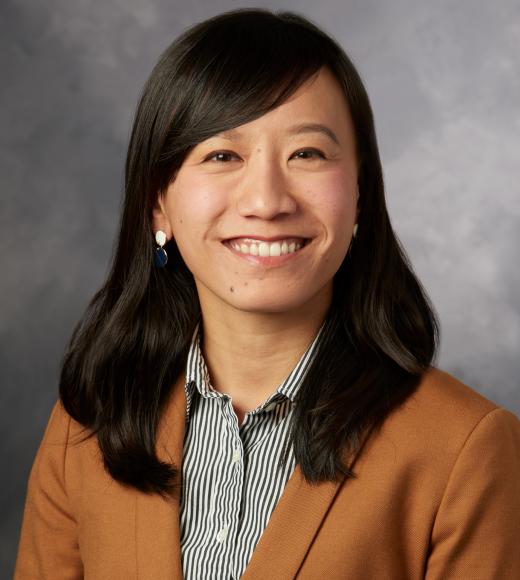 Audrey Fan, assistant professor of biomedical engineering and neurology, was recently awarded a Trailblazer R21 Award from the National Institute of Biomedical Imaging and Bioengineering to pursue creating non-invasive, accessible MRI scans that show oxygen usage in the human brain.
The Trailblazer R21 Award recognizes new and early stage investigators and supports research programs that are at the interface of the life sciences with engineering and the physical sciences. Fan's project, which is a collaboration between UC Davis and Stanford University, will use a state-of-the-art hybrid scanner that simultaneously performs MRI and positron emission tomography (PET) scans.
"The brain is only 5 percent of our body mass, but consumes as much as 20 percent of our total oxygen supply, with devastating consequences when this supply is disrupted," Fan said. "If we can non-invasively see which brain regions have abnormal oxygenation, clinicians will be able to   better identify critical at-risk tissues in stroke and related disorders."
The primary goal of the research is to create a brain oxygenation MRI tool that is robust and accessible to any clinical site with an MRI scanner. The information collected through this innovative tool could ultimately reveal which patients are good candidates for advanced endovascular treatments, even beyond the normal window of eligibility, thus helping more stroke patients get appropriate therapies. Stroke is a leading cause of death worldwide, accounting for 5.5 million deaths each year, according to the World Stroke Organization.
"I'm most excited about the collaboration not only between sites, but across disciplines as our study team includes engineers, neuroradiologists and neurosurgeons to ensure our findings have broad clinical impact," Fan said. "Working together, as engineers and imaging scientists, we are strongly motivated to meet the technical challenges of this project and enable new scanning capabilities that are not currently possible."
Primary Category
Secondary Categories
Tags